Harrow Movers HA1: The Most Efficient Moving Team in London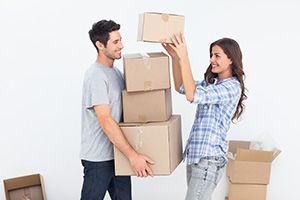 Harrow movers simply don't come better than the dedicated, hardworking and skilled individuals employed by Harrow Removals and available to hire with a quick call to our company on 020 8746 4406. We have the most efficient set of movers HA1 can offer and our brilliant and very fool-proof training programme is more than capable of helping our movers expand on their skills and offer a first class moving service to customers across London.

Whether you are moving house or relocating to new office premises, you'll receive assistance with all parts of the process from a very dedicated team of trained movers when you call 020 8746 4406 to make your booking. We monitor the progress of our moving team and make sure that they are offering a removal service HA1 customers can rely on, with attention both to detail and the needs of our individual customers.

Our movers are there to help you, and not the other way round. That is why we deal with items such as packing on behalf of our busy customers, giving them access to all the best packing material they could wish for before moving day. We'll be able to bring you whatever you need including thick cardboard boxes for your possessions, bubble wrap to coat and protect your mugs, glasses, ornaments, photo frames and CDs, and padding for the boxes to limit their movement en route to your destination. Our movers can also bring you furniture covers to protect your settees, mattresses and the like from dust and dirt which such items always seem to be able to attract when they are being moved. We will happily put all of your suits, shirts, dresses and clothing into boxed wardrobes to help you move them in an upright position.


Packing requires a bit of planning and the preparation and management skills of our HA2 movers really shines through when this is the form. We can visit you prior to moving day to take a stock check of the items you are having packed up, gauge how much material you'll need and bring it all to your home ready for moving day. Our Harrow moving service includes help with storage also if you are in need of some extra room before, after or during any kind of HA2 removals and we'll be able to take your belongings to the storage compound for safe keeping whilst you complete this process.

When you are moving house, it is quite easy to have difficulties with bigger furniture items and short of taking the roof off, it can be difficult to see how Grand Pianos, triple wardrobes, long dining room tables and settees at right angles may be manipulated through doorways. Our handy movers are able to take care of all that with a host of very accomplished techniques, and in the most extreme cases we can disassemble parts of furniture pieces to make them more manageable when you are moving. Nothing needs to be left behind when our moving team is involved but if you are worried call us on 020 8746 4406 and we'll reassure you!

Harrow Removals's movers know everything about the moving business and we can also tell you quite a lot about London as all of our workers are locals with a good knowledge of the area. If you are interested to find out more, or if you would just like a free quote you can always call us on 020 8746 4406 and we'll happily tell you what you are looking at in terms of price. We are amongst the very cheapest and best in the whole of London!