Safe and Reliable Harrow Storage Options for your HA1 removals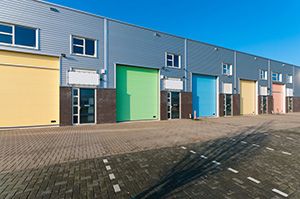 Many people who are relocating or moving somewhere new in London find that they have space issues for a time, and sometimes moving everything can be a bit too much to pull off when you are busy, or if your new address needs some work doing to it first. Many removal companies fail to offer you any reassurance or help when you are facing this particular problem, which is surprising as it is a frequent feature of HA1 removals.

Harrow Removals can provide you with solutions that will guarantee you a safe haven for as many of your personal possessions, furniture items, garden tools and equipment or business stock as you need storing. We have a number of HA2 safe storage options available for your perusal and consideration and if you call us on 020 8746 4406 you will find out more about them. Alternatively, read on and we'll tell you exactly how we can deal with your storage needs.

Our HA1 storage compound is used by both business customers and individuals in the process of moving. We have small and large storage rooms, with sizes increasing in gradual stages depending on the amount of room you require, and we have Harrow warehouse storage available to businesses needing a safe haven for a particular delivery. Whatever method you use, our HA2 storage facility is both secure and accessible in equal measure. With regular man and van access to the compound and long opening hours, you can access your stored items at pretty much any time of the day or night and yet only you, the customer can go to them.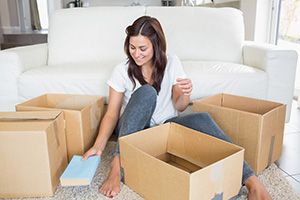 There are a number of security measures in place – call 020 8746 4406 for advice on how to benefit most from them. For example however, you will be given a padlock for your room which will be thick and very difficult to break, and each and every room is alarmed with a personal pass code required for entry to the compound in the first place. This is in addition to thorough and continually monitored CCTV surveillance of the storage rooms and facilities, and a constant level of supervision from a security team, particularly in the warehouse to make sure that goods and items are safely categorised and not accessed without express authority and records being made.

Harrow Removals can move your items into and out of Harrow storage by providing you with a man and van service. Our Harrow movers can then load up and unload your belongings from the removal van into the storage room and save you a lot of stress, hassle, and possibly a bad back! Alternatively if you fancy taking it on yourself without the extra pairs of hands, we can provide you with a removal van on any day of the week to take items into and out of the rooms or the warehouse.

Access is available whenever you need it and we have a store with a number of packing items ready to be purchased whenever you want to get things packed up in the proper materials, and protected from movement, or the elements. Our rooms however are clean, dry and impervious to any adverse weather conditions as our compound is maintained at room temperature. Storage of items needing special conditions is available depending on your needs – call 020 8746 4406 to find out more.

If you need some urgent help with storage space contact our company on 020 8746 4406 and we will provide you with a lifesaving level of storage for as little or as much time as you want it – there are discounts for long term use.